New Zealand is located in the south-western Pacific Ocean and features two main islands, the North Island and the South Island, and about a zillion other islands dotted around. Other smaller islands include Stewart Island, Waiheke Island, Chatham Island, Great Barrier Island and more, although many are uninhabited. The scenery consists of plains, fjords, forests, volcanoes and its geothermal activity, mountains and Fox and Franz Josef glaciers.
The capital city of New Zealand is Wellington while the largest city is Auckland. Other major cities include Christchurch, Hamilton and Dunedin.
Politically and Environmentally, New Zealand is well known for it's Anti-Nuclear stand and The Rainbow Warrior. With a long-established democracy, New Zealanders live in the fourth safest country in the world, behind Iceland, Denmark and Austria, according to the 2015 Global Peace Index. (Based on ranking of 162 nations based on factors like the level of violent crime, involvement in conflicts and the degree of militarisation).
New Zealand is the highest-ranked (i.e. least corrupt) country on the Transparency International corruption perceptions index (CPI) of 2011.
New Zealanders enjoy a fantastic lifestyle and outward looking. So, NZ is a popular tourist destination. NZ is a multi-cultural society, reflecting many years of migration from all parts of the globe.
---
NZ Key data
Area: 267,710 sq km
Coastline: 15,134 km
Highest point: Aoraki or Mount Cook 3,754 m
Largest Lake: Lake Taupo, 616 sq. km.
Largest Glacier: Tasman Glacier, 30km long, 3km wide
Deepest Lake: Lake Manapouri, 462 metres


Population: 5,151,600 (Dec 2022 est.)
Sex ratio (males per 100 females) 98.5
Median age (years) 38.2

Population of Major Cities: 1 Auckland has an urban population of about 1,470,100 (June 2020). (Auckland Council including rural areas: 1,717,500)
2 Christchurch 383,200
3 Wellington 215,100
4 Hamilton 176,500

Time difference: UTC+12 (daylight saving time: +1hr, begins last Sunday in September; ends first Sunday in April)

Climate: New Zealand has a largely temperate climate. While the far north has subtropical weather during summer, and inland alpine areas of the South Island can be as cold as -10 C in winter, most of the country lies close to the coast, which means mild temperatures, moderate rainfall, and abundant sunshine.

Natural Resources: Largely a farming country, New Zealand's principal production and exports are meat, wool, forestry products and dairy produce.
The strongest sectors in New Zealand are agriculture, food and beverages, health and knowledge-intensive services. In addition, tourism plays a vital role in New Zealand's economy since it positively affects other sectors as well, for example the hospitality sector. Agriculture as well as tourism are both very strong sectors in the local economy. The manufacturing and high-tech sectors, on the other hand, are relatively small.

Distances from other countries: 2,250km (Australia); 9,000km (South asia);12,500 km (India and US) and 19,000km (UK/Europe).
Longest Place Name In The World: Taumatawhakatangihangakoauauotamateaturipukakapimaungahoronukupokaiwhenuakitanatahu. (Translation: The brow of the hill where Tamatea, the man with the big knees who slid, climbed and swallowed mountains, to travel the land, played his flute to his loved one). This name is usually shortened to Taumata.

National symbol(s): Southern Cross constellation (four, five-pointed stars); kiwi (bird); Silver Fern, the Tuatara (lizard) and "All Blacks" national Rugby team.

Flag : The flag of New Zealand is a defaced Blue Ensign with the Union Flag in the canton, and four stars of the Crux Australis in red, outlined in white. The stars' pattern represents the asterism within the constellation of Crux, the Southern Cross. The roots of New Zealand's present flag lie in the Imperial Colonial Naval Defence Act of 1865, which ruled that all ships owned by a colonial government must fly the Blue Ensign with the badge of the colony on it.

Common law system, based on English model, with special legislation and land courts for the Maori

Chief of state: King CHARLES III (since 8 September 2022); represented by Governor-General Dame Cindy KIRO (since 21 October 2021)
head of government: Prime Minister Chris HIPKINS (since 25 January 2023);
Economy
Real GDP (purchasing power parity): $219.839 billion (2021 est.)
GDP (official exchange rate): $205.202 billion (2019 est.)
GDP (purchasing power parity): $189 billion (2017 est.)
Exports: $54.777 billion (2021 est.) dairy products, sheep/goat meats, lumber, beef products, fresh fruits (2019)
Imports: $62.862 billion (2021 est.) cars, crude petroleum, refined petroleum, delivery trucks, gas turbines


The economy of New Zealand is a market economy that depends greatly on international trade and has a sizable service sector. Large scale manufacturing industries include aluminum production, food processing, metal fabrication, wood and paper products.

Labor force of 2.911 million (2021 est.) employed in industries: agriculture, forestry, fishing, logs and wood articles, manufacturing, mining, construction, financial services, real estate services, tourism
Places
The country of New Zealand is in the Oceania continent and the latitude and longitude for the country are 41.4395° S, 172.1936° E. The neighboring countries are: Australia; Fiji; Tonga; and Norfolk Island. No part of the country is more than 128km from the sea.

Southern Cross
The constellation Crux "the Cross" (also referred to as "the Southern Cross") visible from all parts of the Southern Hemisphere and circumpolar (never sets). The cross serves as a convenient pointer to the south celestial pole, making it useful in navigation. The brightest star in Crux, Alpha Cruxis, is a binary, or double star. Crux is actually five main stars: Alpha; Beta; Gamma; Delta and Epsilon Crucis. Australian natives call Crux and Coalsack as the head of the 'Emu in the Sky' and Māori name for the Southern Cross is Te Punga ("the anchor"). Modern Crux may be Trishanku in Hindu astrology. [The north celestial pole currently is within a degree of the bright star Polaris and Sigma Octantis is the south pole star, over a degree away from the pole]
Modern History
Polynesian settlers may have arrived in New Zealand from 1200s. They called the land Aotearoa.
Portuguese and Spanish navigators sailed the Pacific Ocean in the 1500s. In their search for the vast unknown southern land, explorers find New Zealand. Tasman from Holland, sails into New Zealand in 1642, but after a bloody encounter with Māori in Golden Bay, he left without going ashore. He gave the name Nieuw Zeeland. In 1769 James Cook, British explorer, and Jean François Marie de Surville, commander of a French trading ship, both arrive around the same time.
James Cook landed at Poverty Bay (in Gisborne). He drew detailed and accurate maps of the country, and wrote about the Maori people, though his first encounter with was not successful – a fight broke out in which some Māori were killed. The naturalists Joseph Banks and Daniel Solander, who sailed with Cook, gathered a great deal of information about the country's plants and animals.
Surville who was with the French India Company, had served mostly in the Indian Ocean and the China seas. He arrived off Hokianga and went north in search of a suitable anchorage. He and James Cook, probably passed around 30km of each other. For most of the time relations between Māori and French were amicable. It is likely that the ship's chaplain, Father Paul-Antoine Léonard de Villefeix, celebrated Mass on Christmas Day, making this the first Christian service to be held in New Zealand.
From 1790s whalers, traders and missionaries arrive, establishing settlements. Wars and conflicts between Polynesian tribes and European immigrants were always there. In 1840, Britain become legally involved as over 500 chiefs signed the Treaty of Waitangi and New Zealand became a British Colony under English rule, English law. The Treaty of Waitangi gave the same rights and guarantees to "all the people of New Zealand" irrespective of race, colour or creed. In 1893 New Zealand became the first country in the world to give all women the right to vote.
Science & Technology
The research system in NZ is comprised of approximately 23,000 researchers employed by a range of research-oriented institutions including universities, government departments, city and regional councils, research associations and private firms, and the government-owned Crown research institutes (CRIs). Also included in the system are the various government bodies that set up or manage the range of legislation, regulations and policy relating to S&I, and provide and manage S&I investments.
http://www.sciencenewzealand.org/
There are eight Crown Research Institutes with 4,400 people working on topics from environment to trade, agriculture to manufacturing, in niche technologies and solve science-based challenges affecting our lives today and tomorrow.
Education
The New Zealand tertiary sector covers private training establishments (PTEs), institutes of technology and polytechnics (ITPs), wananga, universities and workplace training. Approximately 50% of New Zealanders aged 15 and over have a tertiary qualification, and 17% have a bachelors degree or higher.
In 2011, 46% of the population between the ages of 25 and 34 held a qualification at diploma level or above, compared to the OECD average of 39%.
There are eight main tertiary schools that are in New Zealand and governed by the New Zealand Qualifications Framework. These tertiary schools vary depending on what programs that they offer, how much they cost, and where in the country they are located.
www.nzoss.org.nz - The New Zealand Open Source Society is a non-profit organisation set up to protect, advocate and advance the use of Open Source Software in New Zealand.
Natural dangers
The beautiful landscape has not yet been tamed in every respect, dangerous places are not all fenced off like in other countries. Being allowed so close to nature is a privilege that needs to be enjoyed with responsibility, as it involves certain risks and dangers to get out into the wild. Tourists cause a third of all bush rescues, mostly in the alps of the South Island, often underestimating the risks of being active outdoors. Even short excursions can get dangerous if you get hurt and on your own.
Modern New Zealand is world renown for being geological active with high mountains, frequent earthquakes, geothermally active areas and volcanoes. This is due to New Zealand's modern position on the boundary of the Australian and the Pacific Plates. The islands forming New Zealand developed as part of a broader continental shield made up of Antarctica and Australia, forming part of Gondwana. Radiometric dating places the oldest rocks in New Zealand being at least 500 million years old.
NZ is perched on the Pacific's Ring of Fire, sandwiched between two tectonic plates in the middle of the Roaring Forties.15,000 recorded earthquakes each year sounds quite impressive, but only 50-250 of these can be felt at all. New Zealand's worst disaster happened on 22nd of February 2011. A terrible 6.3 magnitude earthquake in Christchurch has destroyed the heritage city centre and surrounding suburbs
There are major fault lines running the length of New Zealand. The North Island Fault System is a major plate boundary feature in the North Island, under constant stress from movement between the Pacific and Australian plates. Running in a continuous line from the Bay of Plenty southwards to the Wellington coast, this system has pushed up a line of mountain ranges including the Kawekas, Ruahines, Tararuas and Rimutakas. In the Wellington area several major faults are spread out parallel to each other, including the infamous Wellington Fault.
The Taupo Volcanic Zone also has many active faults associated with rifting and extension of the crust in the area.
In the South Island, the Marlborough Fault System is another series of major parallel faults.
Tropical cyclones and tornadoes (rotating twisters) are not a regular sight.
Travel
New Zealanders are famous for their warm hospitality to overseas visitors, friendly, welcoming, love travel and enjoy meeting people from other cultures. Furthermore, New Zealanders are trusting people who are ready to help you if you get into trouble. In fact, many visitors are so overwhelmed by the peaceful scenery that they drop all guards and behave differently from where they live. There are certain risks which are relevant for travellers and good to know about.
Avoid sunburn, always slip slop slap & wrap! Slip into a shirt, slop on some sunscreen, slap on a hat and wrap on a pair of sunglasses. New Zealand has a very high rate of skin cancer. Between 11am and 3pm the UV levels are highest. In summer UV levels rise much more than in comparable world regions. This is due to lower ozone in the stratosphere, a clearer atmosphere, and being a bit closer to the sun than Europe or North America. Especially children are at risk: most of the lifetime melanoma risk is set in childhood.
Mountaineers should enquire about a distress locator beacon. Avoid to cross a river with high water level (e.g. muddy colour and flowing debris) if you don't feel safe. When you get lost in the dark or in bad conditions stay in a shelter. Try to signal for help with colours or light.
Keep the will to survive! You can live approximately 3 minutes without air, 3 hours without body shelter in bad conditions, 3 days without water and 30 days without food. Don't give up too soon.
Pest number 1: Sandflies! Mosquitoes! Bee and wasp stings Poisonous plants thorny branches aware of rip currents who can sweep you out into the open ocean. Also tidal currents can be very strong when you bathe in river estuaries and harbours. While you can safely drink tap water avoid untreated river water that can carry giardia parasites and don't put your nose and ears under water in geothermal pools which can carry amoebic meningitis. Shark attacks are very rare and most shark incidents took place in the colder waters of the South Island.
New Zealand has a reputation of being a good and safe driving destination. However there are always risks involved when driving. See the special rules for driving in New Zealand 14% of all fatal crashes involve driver fatigue. The public's greatest fears is drunk drivers, drink-driving is the second most common contributing factor in road injuries after speeding. Crime rates do slowly increase and there have been rare violent attacks on tourists. Take a mobile phone and when in trouble call 111. Don't leave visible valuables or things identifying you as a tourist in your car. Park in busy, open and well-lit areas.
Health
If you need a consultation visit a General Practitioner (GP), any hospital emergency ward, or even a pharmacy which might be able to give initial health advice. Accidents are covered for all nationalities, by Accident Compensation Corporation (ACC). Private travel insurance is essential.
In case of any emergency there is a network of services to assist and help you. Call 111 for any police, fire, ambulance or rescue emergency. Ask for the nearest hospital or look for hospital road signs to visit an emergency ward. There are around 150 hospitals in New Zealand. There are also 185 St. John ambulance stations with over 500 vehicles.

Unique to NZ
The longest place name in the world is Taumatawhakatangihangakoauauotamateapokaiwhenuakitanatahu, a hill in Hawkes Bay.
Blue Lake, in Nelson Lakes National Park, has the clearest water in the world.
New Zealand is home to the world's smallest dolphin species.
There are no land snakes, native or introduced, in NZ.
New Zealand has three official languages: English, Māori and New Zealand Sign Language.
NZ is home to more species of penguins than any other country. In 1893, New Zealand became the first country to give women the right to vote.
One in three Auckland households own a boat.
Lake Taupo was formed by a supervolcanic eruption 26,000 years ago. The dust from the eruption could be seen in modern day China.
About one third of the country is protected national park.
New Zealand was the first major nation to have universal suffrage. In 1893 it became legal for all male and female citizens of New Zealand to vote.
New Zealand has won more Olympic gold medals a head than any other country. Measured by club memberships, golf is the most popular sport in New Zealand, followed by netball.
National Anthem: 3 versions
Source: http://mch.govt.nz/nz-identity-heritage/national-anthems
English version: God Defend New Zealand
1. God of Nations at Thy feet,
In the bonds of love we meet,
Hear our voices, we entreat,
God defend our free land.
Guard Pacific's triple star
From the shafts of strife and war,
Make her praises heard afar,
God defend New Zealand.

2. Men of every creed and race,
Gather here before Thy face,
Asking Thee to bless this place,
God defend our free land.
From dissension, envy, hate,
And corruption guard our state,
Make our country good and great,
God defend New Zealand.

3. Peace, not war, shall be our boast,
But, should foes assail our coast,
Make us then a mighty host,
God defend our free land.
Lord of battles in Thy might,
Put our enemies to flight,
Let our cause be just and right,
God defend New Zealand.

4. Let our love for Thee increase,
May Thy blessings never cease,
Give us plenty, give us peace,
God defend our free land.
From dishonour and from shame,
Guard our country's spotless name,
Crown her with immortal fame,
God defend New Zealand.

5. May our mountains ever be
Freedom's ramparts on the sea,
Make us faithful unto Thee,
God defend our free land.
Guide her in the nations' van,
Preaching love and truth to man,
Working out Thy glorious plan,
God defend New Zealand.
God Save The Queen
1. God save our gracious Queen,
Long live our noble Queen,
God save The Queen.
Send her victorious,
Happy and glorious,
Long to reign over us:
God save The Queen.
2. O Lord our God, arise,
Scatter our enemies,
And make them fall;
Confound their politics,
Frustrate their knavish tricks;
On thee our hopes we fix:
God save us all.
3. Thy choicest gifts in store
On her be pleased to pour,
Long may she reign.
May she defend our laws,
And ever give us cause
To sing with heart and voice,
God save The Queen.

Māori version
E Ihowā Atua,
O ngā iwi mātou rā
Āta whakarangona;
Me aroha noa
Kia hua ko te pai;
Kia tau tō atawhai;
Manaakitia mai
Aotearoa

Ōna mano tāngata
Kiri whero, kiri mā,
Iwi Māori, Pākehā,
Rūpeke katoa,
Nei ka tono ko ngā hē
Māu e whakaahu kē,
Kia ora mārire
Aotearoa

Tōna mana kia tū!
Tōna kaha kia ū;
Tōna rongo hei pakū
Ki te ao katoa
Aua rawa ngā whawhai
Ngā tutū e tata mai;
Kia tupu nui ai
Aotearoa

Waiho tona takiwā
Ko te ao mārama;
Kia whiti tōna rā
Taiāwhio noa.
Ko te hae me te ngangau
Meinga kia kore kau;
Waiho i te rongo mau
Aotearoa

Tōna pai me toitū
Tika rawa, pono pū;
Tōna noho, tāna tū;
Iwi nō Ihowā.
Kaua mōna whakamā;
Kia hau te ingoa;
Kia tū hei tauira;
Aotearoa
Prominent New Zealanders
Alan G MacDiarmid - co-winner of the 2000 Nobel Prize in Chemistry
Alexander Aitken - mathematician/statistician, writer, mental calculator, musician
Beatrice Tinsley - astronomer and cosmologist
Charles Gifford - astronomy
Colin Murdoch – inventor of the disposable syringe
David Allan Spence - mathematician
Derek Freeman - anthropologist
Diamond Jenness - anthropologist
Doug Dye - plant bacteriologist
Edmund Hillary 29th of May 1953, the first person to reach the summit of Mount Everest (8,848 metres) with Nepalese climber Tenzing Norgay.
Ernest Rutherford a nuclear physicist who became known as the 'father' of nuclear physics, received the Nobel Prize in Chemistry in 1908.
Frank Newhook - plant pathologist
G. H. Cunningham - mycology
Gary Bold - physicist
Jim Salinger - Climate scientist
Joan Dingley - mycologist
John Edward Morton - biologist, theologian
John Stuart Yeates - botanist
Leonard Cockayne - botanist
Maurice Wilkins - shared the 1962 Nobel Prize in Medicine for his part in elucidating the structure of DNA
Roger Douglas – politician and economist
Rua Kenana Hepetipa – prophet
Sir Archie McIndoe - plastic surgeon
Sir James Hector – geologist
Sir Julius von Haast – geologist
Stephen Parke - theoretical physicist
Vaughan Jones - mathematician
William Pickering - central figure and pioneer of NASA space exploration
---
Some web sites
https://en.wikipedia.org/wiki/Economy_of_New_Zealand
http://www.newzealand.com/int/facts/
www.tourismnewzealand.com/about/
www.treasury.govt.nz/economy/overview/2012/16.htm
New Zealand Trade and Enterprise: https://www.nzte.govt.nz/
http://www.topuniversities.com/where-to-study/oceania/new-zealand/top-10-things-do-new-zealand
---
Early History
New Zealand history starts from the time when the Rangitata Land mass separates from the ancient super continent of Gondwana 80 million years ago. Polynesians settled in New Zealand, 1000 years back. Maori oral traditions speak of Waitaha, Turehu and Patupaiarehe people living when they arrived. According to Maori, the first explorer to reach New Zealand was Kupe. Using the stars and ocean currents as his navigational guides, he ventured across the Pacific on his waka hourua (voyaging canoe) from his ancestral Polynesian homeland of Hawaiki. It is thought that Kupe made landfall at the Hokianga Harbour in Northland, around 1000 years ago.
Some 3,400 years ago, people on the Solomon Islands sailed to other tropical islands of Hawaii, Tonga and Fiji. Archaeological evidence suggests that after setting sail from the Solomon Islands, people crossed more than 2,000 miles of open ocean to colonize islands like Tonga and Samoa. After they found a way to conquer the wind, the ancient people colonized the rest of Oceania, such as the islands of Hawaii, Tahiti and New Zealand.
History and Early Links with South Asia
Ancestral seafarers were among the greatest of canoe builders, navigators and mariners. Over the course of several thousand years, long before they came to New Zealand, ancestors swept out of South-East Asia and Oceania. They could sail long distances, with canoes about 20 metres long. Such vessels were capable of travelling from around 200 km a day. Voyage routes were preserved in memory or recorded in stories and songs. Their greatest skill was their ability to read the night sky and movements of sun and other planets. They also used landscape such as mountains; islands; outcrops of rock or prominent trees; pathways of migratory birds and certain fish or whale species; and ocean colour and currents. Knowledge and practice of traditional methods of sailing and navigation is declining.
Crux, known as the Southern Cross is Trishanku in Hindu astrology. In Indonesia and Malaysia, it is known as Buruj Pari (Stingray), or lumbung (granary). The Maori name for the Southern Cross is Te Punga ("the anchor"). This was used for navigation in south seas by early Indians or cholas
Saka dvipa is known for copper for cholas, volcanoes and hot springs, sulphur islands, long range flying large birds, clouds, vast calm seas and jumping animals. Shaka Dvipa is identified as Southern hemisphere, below copper islands from where cholas imported copper. Sakadvipa and Svetadvipa are located to the south east. Chola had dominance over the seas of South-East Asia, and close relations with (Suryavarman) Khmer Empire. Indian traders firmly established themselves over various parts of South-East Asia and have had a knowledge of Australia and Polynesia. The islands are identified with sulphur emitting volcanoes, large and exotic birds, and rare wood. Some of the inhabitants from pacific islands have traded or met them via Indonesian middle men.
Cholas-Kalingas used to cross to southern hemisphere, guided by Southern Cross (Trishanku) and mentions of islands, which takes more than a month to sail from Java. Seeing Trishanku indicates sailing in middle lands, on the way to southern lands. Southern islands are known for exotic large birds.
In the story (kadal pavai meaning sea maiden), on one such voyage, sailors kill a large bird for food and bird was holding an upper garment in its claws. Captain presented the garment to camping Prince (chola) at the island Madura, south of Java. A sculptor makes a statue based on thermal pattern on the cloth. It happened to be a beautiful maiden. The Indian Prince, wanted to see the real maiden.
During next season, next expedition leaves, for southern islands, but very few return with some treasure. That statue with some material from pacific islands are in Madura in Indonesia. The prince dies as he lost important people including the maiden. (much of the original story giving many details is lost). There is also a similar tale called southern beauty (then azhaki). One of the artists created a statue based on nail along with custom jewellery. The prince sent one of his ships to locate the actual person. Full story is not available.
Indians and NZ
The land of the Chola dynasty was called Cholamandalam (சோழ மண்டலம்) in Tamil, literally translated as The realm of the Cholas, from which the Portuguese derived Coromandel. Royal Navy had a ship named HMS Coromandel, after the Indian coast. The Coromandel Peninsula in New Zealand was named after this British ship which collected kauri wood from this region.
174,000 Indian New Zealanders or Indian origin or descent (2014), are the fastest growing Kiwi ethnic group, and the second largest group of New Zealand Asians. 68.5 percent live in the Auckland. 93.3 percent live in a main urban area.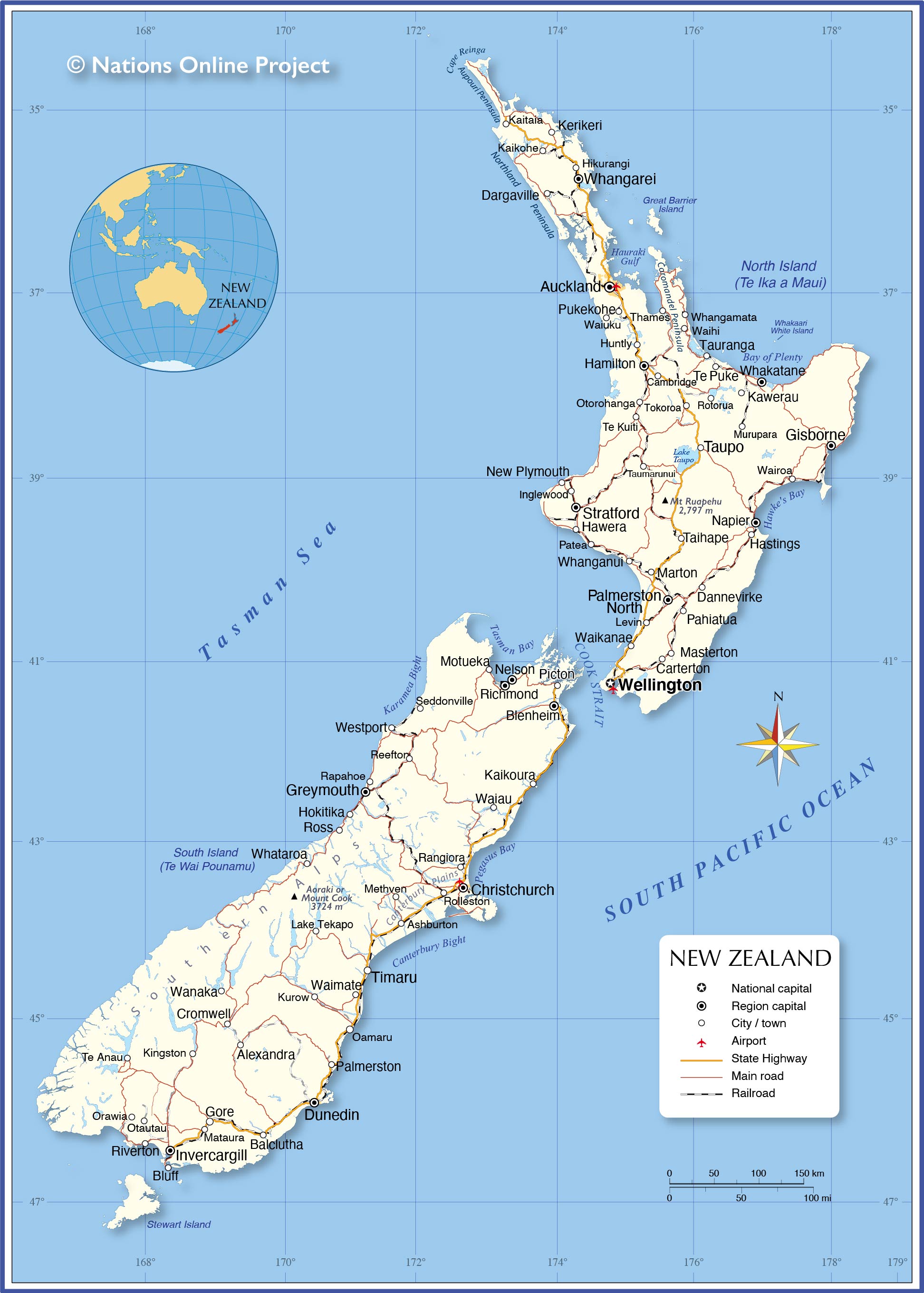 Link: nationsonline.org

Native Māori greetings and phrases
Greetings to one:
Tēnā koe (formal), Kia ora (informal)
Greetings to two:
Tēnā kōrua (formal), Kia ora kōrua (informal)
Greetings to three or more:
Tēnā koutou (formal), Kia ora koutou (informal)
Good morning:
Ata mārie, mōrena
With best wishes:
Ngā manaakitanga
Regards:
Ngā mihi
Thanks:
Kia ora
All the best:
Noho ora mai
---

Administrator:NARA is a Consultant by profession and an Engineer by qualification. Nara holds an Engineering Masters degree and have worked 25 years for leading organizations.
Now working part time on country/technology research projects and Maintaining community Web sites.
Spending more time to pursue his interests on studying: ancient scriptures; maths & astronomy; physics; philosophy; history & culture and so on.
---